June 12, 2009 – 9:30 am by Jimmy Shapiro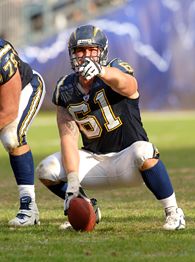 NFL Commissioner Roger Goodell has stated on numerous occasions that the NFL and its owners are going to pursue an 18 game schedule.  As a rabid football fan, I could watch the Lions play the Rams and still be enthralled for the entirety of the game.  So selfishly, a longer football season makes me happy and my wife miserable.  Two less preseason games would be great too.
All that being said, I'm just not sure expanding the season will get done and is fair for the players bodies.  The owners will need to come to the table with more money for the players, create more NFL jobs by expanding the rosters, and potentially increase their pensions and disability payments as careers will most likely become shorter and there will be more opportunities to get injured.
From a strategic perspective, if the 18 game season gets approved I think the biggest change will be in the running game.  Many teams already implement the running back by committee approach and it would become the norm with an extra 70 carries available a season.  We could also see more rotating on the offensive and defensive lines.
Chargers player rep Nick Hardwick joined XX Sports Radio to discuss OTA's, the upcoming season, and had an interesting take on the potential of an 18 game season.
On the possibility of an 18 game schedule:
"It would be incredibly tough. I know when you're at the end of the 16 game schedule, it's a super grind. Through the middle there you're really sluggish. Towards the end when you're working towards the playoffs you can pick it up. The thing I would worry about is the compounding effect of adding two extra full speed games where you're in there the whole time. You also think, by eliminating preseason games, you're adding two extra weeks of camp so there's a lot to be discussed there. It's not just as simple as adding two extra games and hey that's great for everybody. You have to think of player's life in the league which is short enough as it is and obviously we want to keep that the same or make that longer. Adding two extra games adds probably more potential for injury because you're tired, the body's not quite firing as it was week one or two. Towards the end of the season, there's probably more injuries and you add two extra weeks, it's going to be tough to get through the playoffs with anything resembling a regular roster."
Listen to Nick Hardwick on XX Sports Radio in San Diego with Darren Smith
Tags: football interviews, NFL, NFL looks to expand to 18 game regular season, Nick Hardwick, San Diego Chargers