May 25, 2011 – 9:40 am by Eric Schmoldt
While Bryan Stow remains unconscious in a San Francisco hospital, his case and legal battles surrounding his brutal beating outside Dodger Stadium are progressing. Police made an arrest of suspect Giovanni Ramirez on Sunday and on Tuesday, Stow's family filed a civil suit against the Dodgers.
The suit seeks unspecified damages and claims that the Dodgers were not prepared for such a situation due to security cutbacks and also that bad lighting and a hands-off approach made for the perfect situation for such a beating.
The Dodgers came out and said that they will fight the lawsuit. Many people suspect that a settlement will come, but the lawyer representing the Stows, Tom Girardi, says he doesn't know what to expect going forward.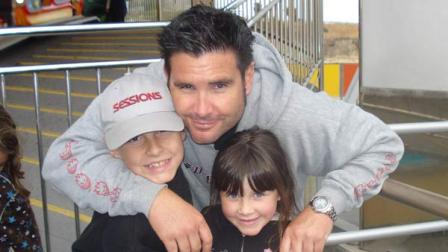 Tom Girardi joined ESPN Los Angeles with the Mason and Ireland Show to discuss the particulars of the case, previous incidents at Dodger Stadium, those who argue that a police presence still might not have stopped this from happening, how he got together with the Stow family and whether he believes this suit will go to trial.
Why does this case stand out from others where fans are injured at fights during games?:
"Let's suppose you do everything you think you should do to keep premises reasonably safe. That's going to require, depending upon what you are doing on the premises. If you're selling all kinds of beer, if you have a lot of people present, if you know that there are some known gang members that are now frequenting the stadium, you have to do certain things because you know that bad things are going to happen. What happened here, in this particular situation, is the Dodgers decided they would get rid of two-thirds of their security. And they decided to get rid of their security director. … I realize whenever you go out, whenever you cross the street, something can happen to you … but the idea is you have to be reasonable in protecting the people that are giving the money that come to your joint."
How would he respond to the argument that more than 3 million people went to Dodger Stadium last year and didn't endure such a situation?:
"Maybe nobody else ended up with the terrible things that happened to Brian, but if you want me to bring out somebody that has a fractured neck because of lack of security that just happened about a year before this, I can bring him to you. I understand that crime happens. On the other hand, you have to take reasonable steps."
What about the argument that even if there were plenty of officers or security guards in the area, the same thing might have happened?:
"That's total bologna. Go talk to real security people that are involved in this. The presence of security stops all this stuff. … They're going to have second thoughts because they know they're going to get caught."
How did he and the Stow family get together and now file a lawsuit?:
"One of the family members is a police officer and they know another police officer and they know I was involved in a previous security problem at Dodger Stadium where a nice young man got very badly hurt. So I think they felt that I probably had some knowledge of the workings."
Is it unlikely this will go to trial? Will there be a settlement?:
"I don't know. The Dodgers are funny. The very same people that get rid of security are probably the same people that don't want to settle the case. If they wanted to settle this case, if they wanted to show their good faith, they could have been picking up medical bills a long time ago. They could have been ordering neurosurgeons to take care of him. They could have set up scholarship funds for these two kids. They know how to resolve something if they wanted to."
Listen to Tom Girardi on ESPN Los Angeles here (Interview begins at 10:20)
Tags: Brian Stow, Brian Stow lawsuit, Los Angeles Dodgers, MLB, Tom Girardi